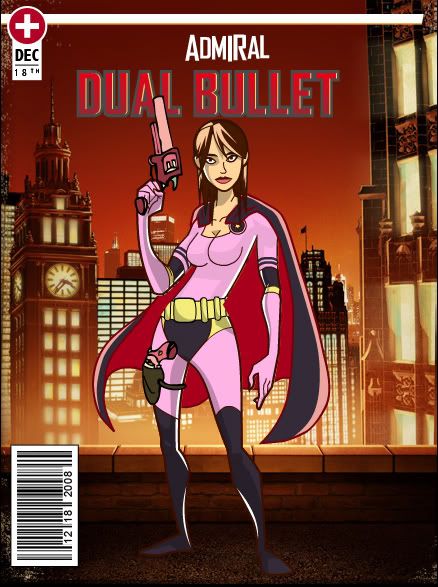 Remind you of anyone? No, me neither, but it is me as a superhero. You can do your own one
here.
Also, Keeley Hawes? I knew you were a smart woman:
Ashes To Ashes star Keeley Hawes has admitted to having a secret crush on co-star Philip Glenister's character DCI Gene Hunt.

The actress, who plays DI Alex Drake on the BBC show, told Psychologies that she cannot help fancying Glenister's no-nonsense cop.

"When Philip Glenister goes into character and starts shouting his head off, [all the women on set] go, 'Oooooh!' Women's lib out the window. You want him to come and save you," she said.
Source
You are so not alone, Keeley. *whimpers*